Our Cultural Elders Reference Group (CERG)
The Wirlomin Noongar Language and Stories Incorporated CERG consists of: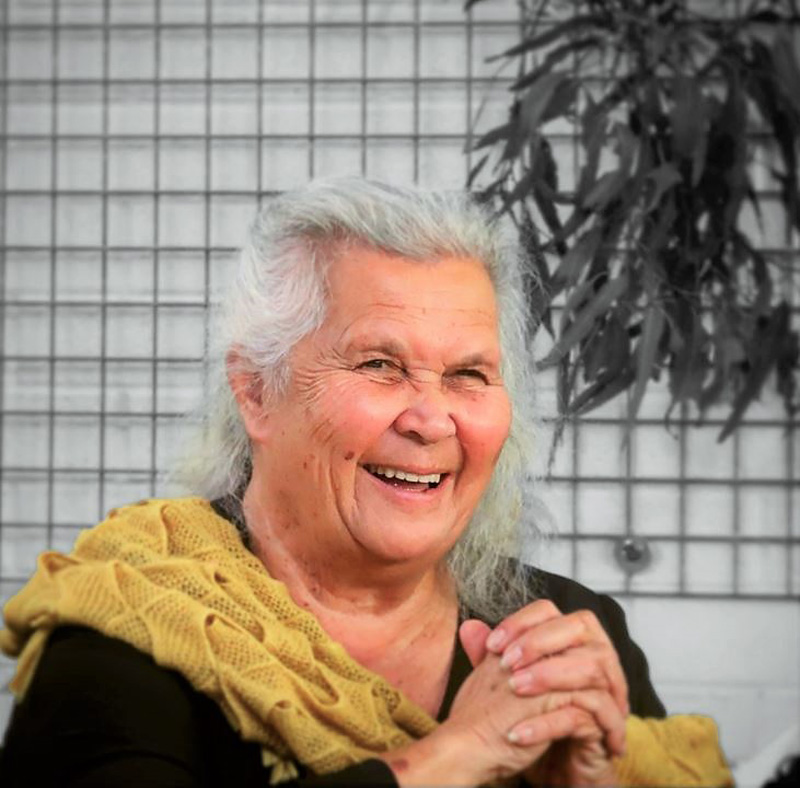 Roma Winmar/Yibiyung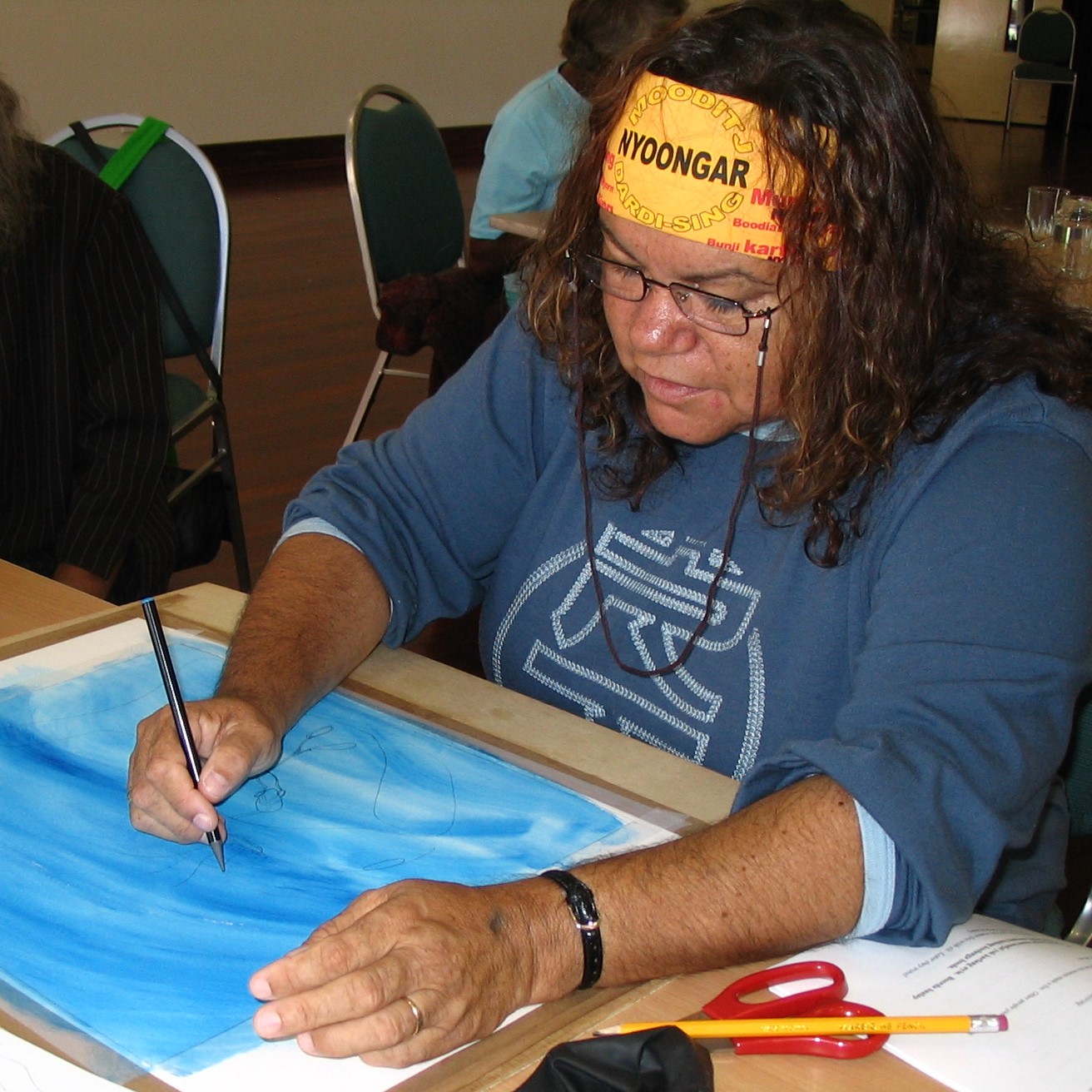 Iris Woods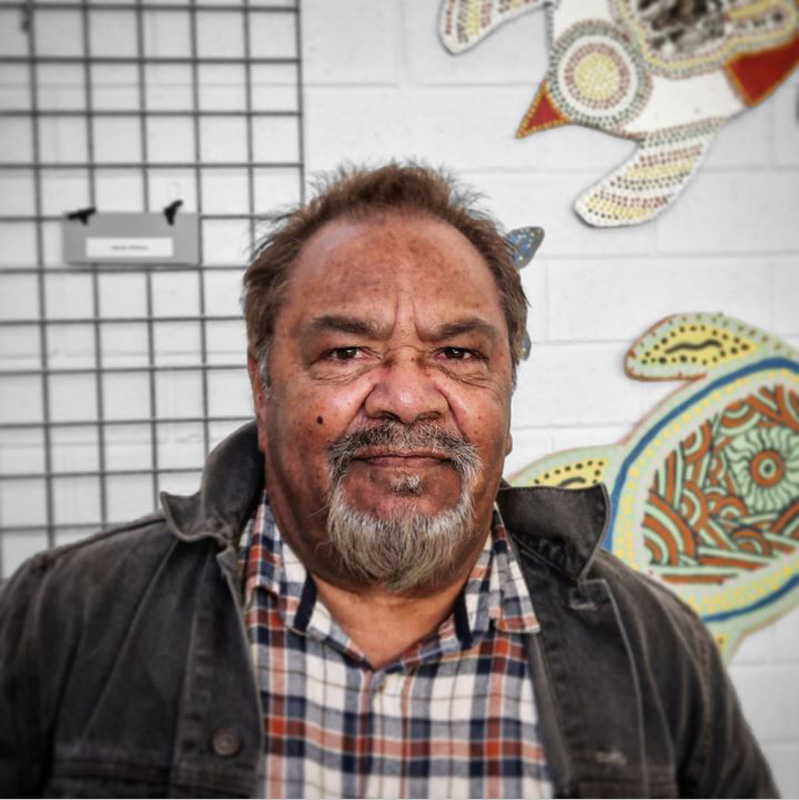 Ezzard Flowers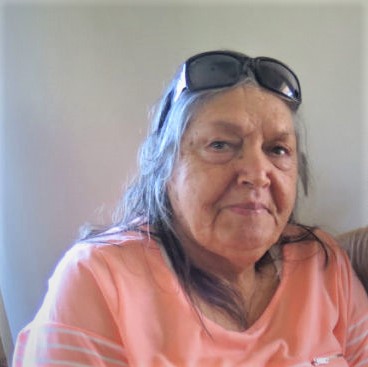 Elaine Miniter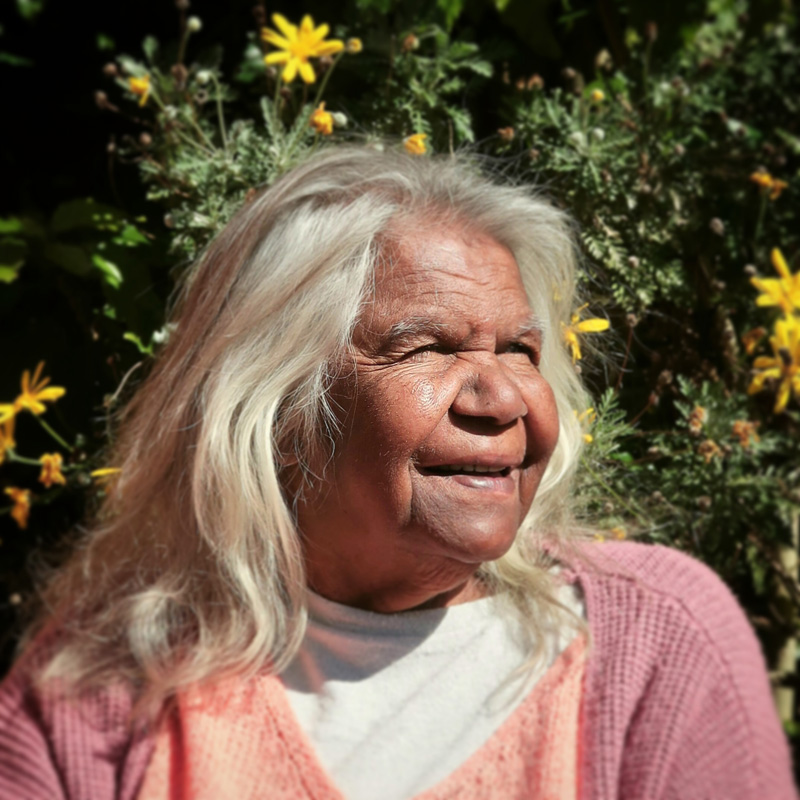 Helen Ing Hall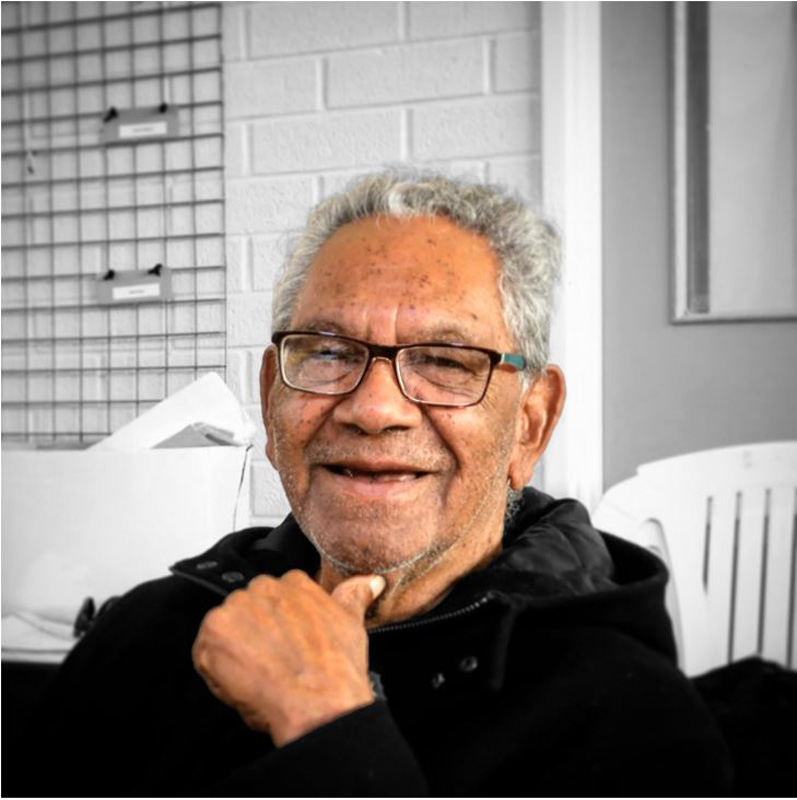 Albert Knapp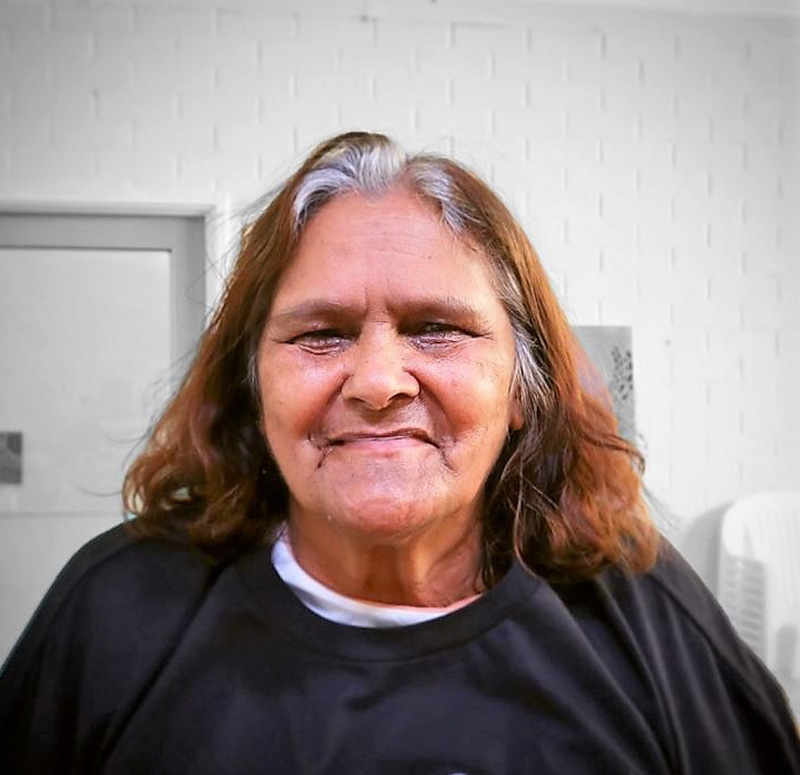 Maureen Farmer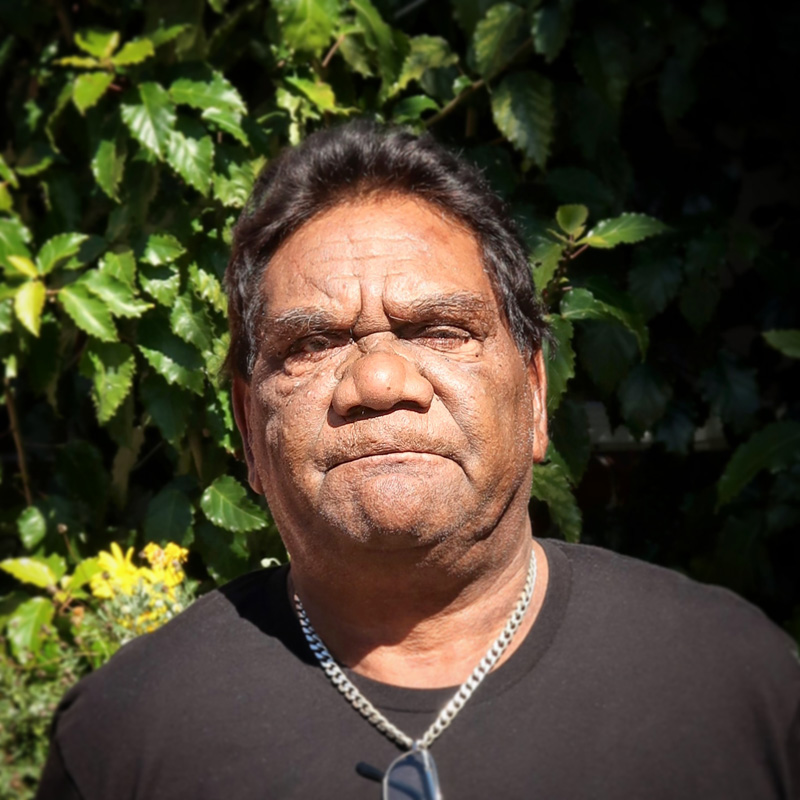 Henry Dabb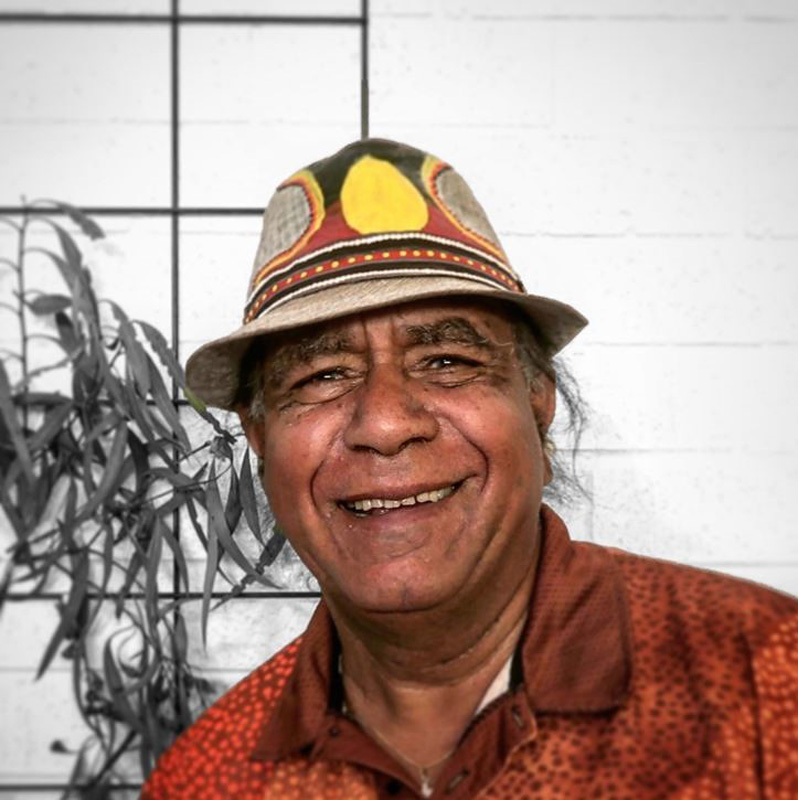 Darryl Williams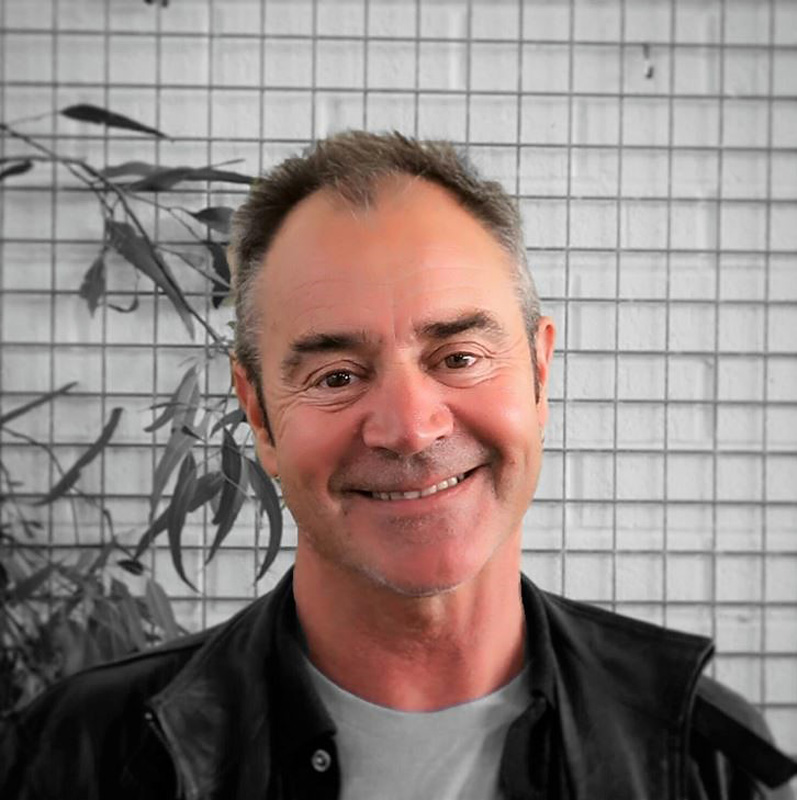 Kim Scott
Roma Winmar/Yibiyung
Roma Winmar/Yibiyung has worked significantly in Indigenous education and the arts where she is continuously working with promoting Noongar language and cultural activities and has translated many children's songs into Noongar. She has extensive language skills and is presently employed as a Noongar language teacher at Western Australia's Moorditj College, and as the Elder-in-Residence at Edith Cowan University. She is also is currently on the Board of Sister Kate's Home Kids Aboriginal Corporation (SKHKAC), and is a member of the Wirlomin Language and Stories Inc. Cultural Elders Reference Group. Roma was awarded the Barry Hayward Outstanding Achievement Aboriginal Individual Award, 2005. She has delivered sessions at conferences on language such as the Connecting with Aboriginal Languages Conference in 2007, in Hawaii; the World Indigenous Suicide Prevention conference in New Zealand in 2016; and the National Aboriginal and Torres Strait Islander Suicide Prevention conference/World Indigenous Suicide Prevention conference in Perth in 2018.
Roma sat on the Department of Education's Curriculum Council in setting standards and educational expectations for Noongar language taught at secondary and TEE levels. Roma was the language and cultural consultant on the play Yibiyung written by her daughter Dallas Winmar. Roma, under the name of Yibiyung, has worked with the Carrolup School of artists as adults. Biographical cuttings on Yibiyung as an artist in her own right are housed in the National Library of Australia in Canberra as a contemporary Noongar artist. She has a passion for passing on family histories to the next generation through research and storytelling.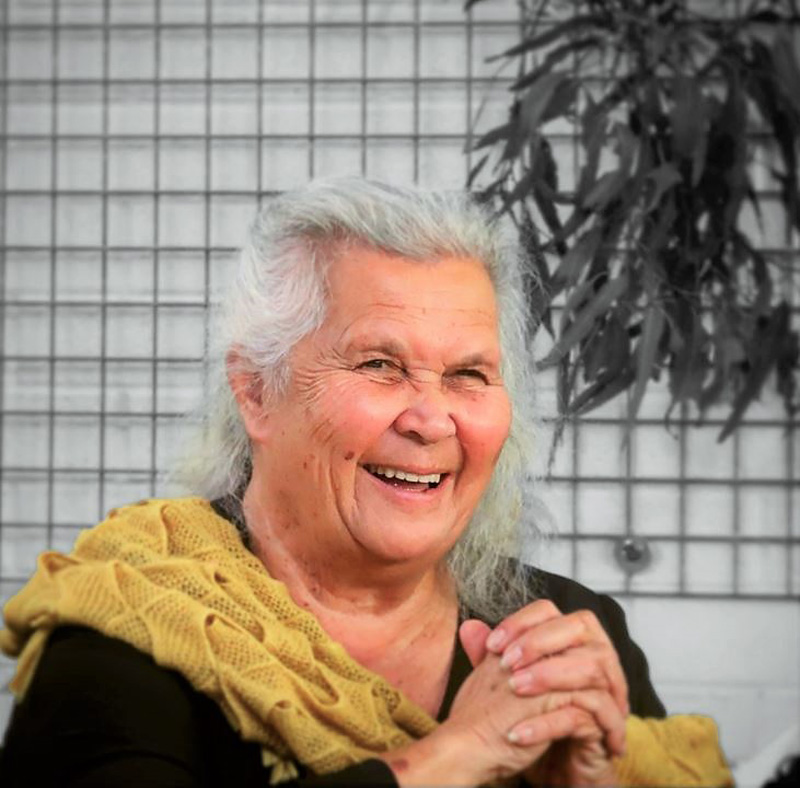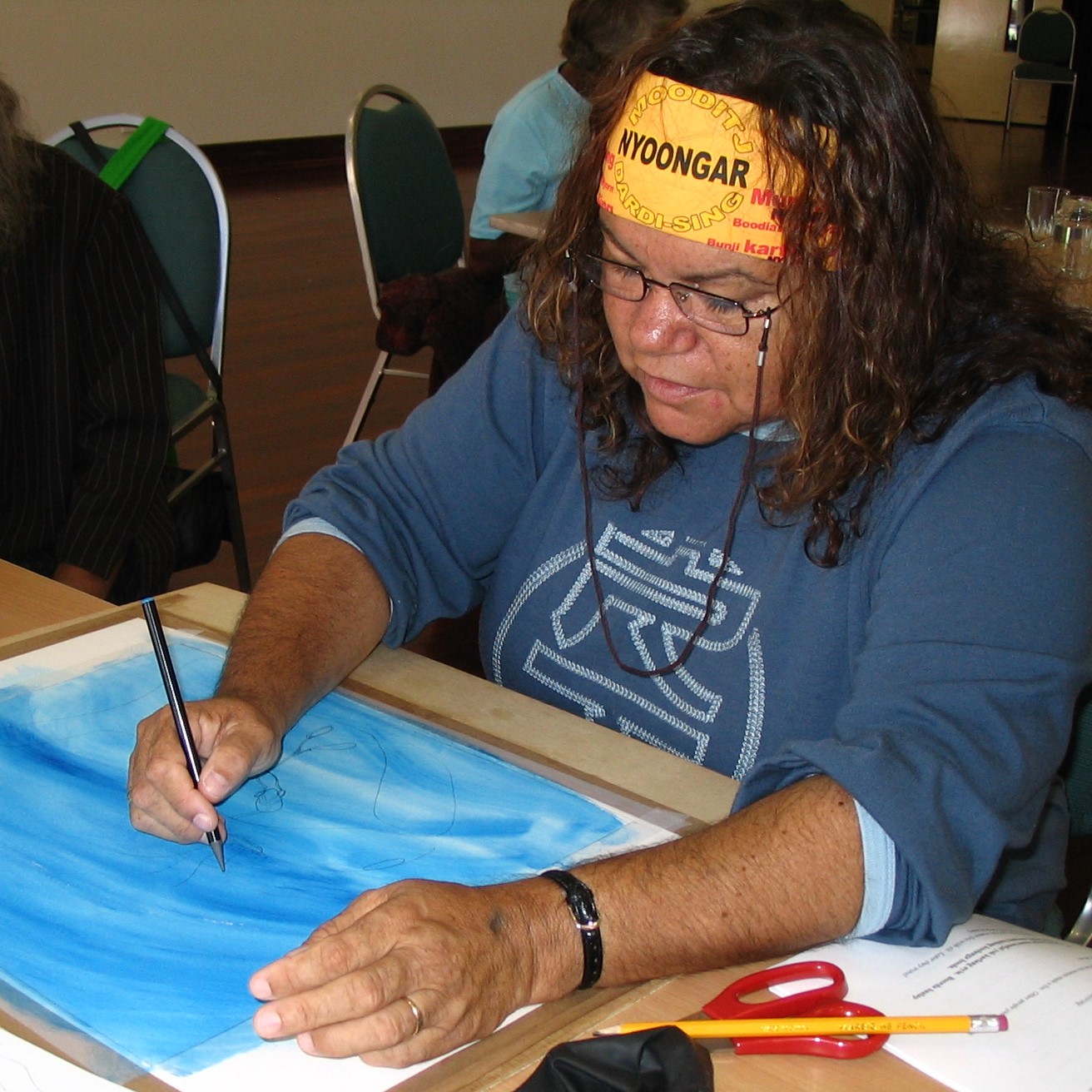 Iris Woods
Iris Woods is currently an Aboriginal Health Worker with the Great Southern Aboriginal Health Service. Previously she was an Indigenous Liaison Officer with the WA Department of Education's Peel District Office where she worked promoting Noongar language and cultural activities and translated many children's songs into Noongar. She is also a teacher of Noongar language with extensive experience and language skills. In 1995 Iris won the Barry Hayward Outstanding Achievement Aboriginal Individual Award, and was nominated for the Premier's Active Citizenship Awards, Australia Day 2009, for services to her community. Iris also was Coordinator for Noongar Language Teachers networking in Peel-Fremantle District Education.
Iris is associated with the Koolbardies Talking Women's Friendship Circle where Aboriginal and non Aboriginal women work together to learn about cultural differences and support projects that increase the capacity of Aboriginal youth through the development of life skills. Iris is also active the Bilyidar program for students who are in their 16th or 17th year of age and are interested in re-connecting with schooling, but not the traditional classroom type. She is currently an adviser on the Board of Management of the Mandurah Youth Centre, a member of the City of Mandurah's Aboriginal Advisory Group, and is a member of the Wirlomin Cultural Elders Reference Group.
Ezzard Flowers
Ezzard Flowers currently works as an Aboriginal Project Officer at Palmerston, an alcohol and drug service.  Ezzard has worked extensively in education, social work, as a participant in Indigenous Healing and extensively around aboriginal affairs.  In 2007 Ezzard received a Western Australian Multicultural Community Service award for preserving the cultural heritage of local Noongars. Ezzard is on the Board of Directors of the Aboriginal Arts Centre Hub of Western Australia.  Ezzard was a 2015 joint recipient of the John Curtin Medal for his attributes of vision, leadership and community service for the important role played in the repatriation of the Herbert Mayer Collection of Carrolup Artwork to Australia in 2013. Ezzard was instrumental in the return of Carrolup artworks from the USA and the Carrolup Artists Exhibition as part of the 2006 Perth International Arts Festival. Ezzard is currently studying a Batchelor of Applied Science (Community Development and Management) and is passionate about aboriginal sustainability. He is a member of the Wirlomin Language and Stories Inc. Cultural Elders Reference Group.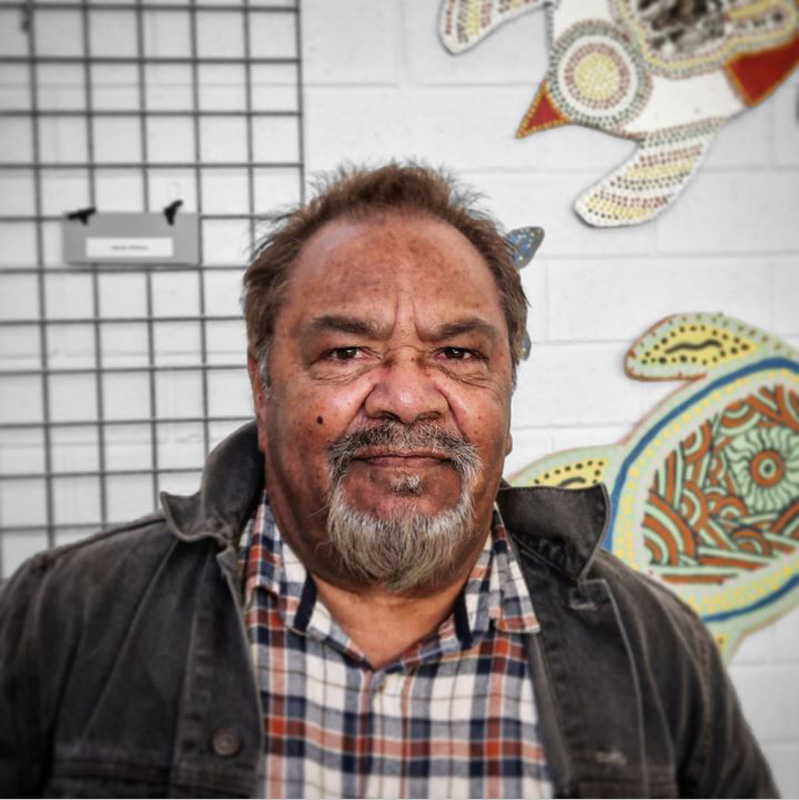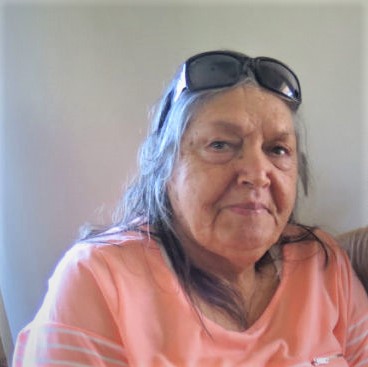 Elaine Miniter
Elaine Miniter is the daughter of Hazel and Harry Brown. She went to school in Borden and then later at Roelands Mission near Bunbury. Upon leaving school Elaine worked in domestic services prior to becoming a preschool teacher. Elaine worked for 38 years in preschools in Albany and is a member of the Wagyl Kaip Native Title Claim group. She has worked for many years in support of Noongar community agendas in Albany, and is a member of the Wirlomin Cultural Elders Reference Group.
Helen Ing Hall
Helen Nelly (Hall) is one of the Stolen Generations and an acknowledged senior female Elder of the Wirlomin Noongar clan who has been inspired by the reclamation of her family stories and who has a natural talent for painting. She was born at Borden, Western Australia. Helen has illustrated a number of the Wirlomin Language and Stories Inc. published picture books and performs Welcome to County ceremonies. Recently Helen published a book on her life, Simply Ing, which tells of the story of her life and how she overcame considerable challenges to reclaim her culture. She is a member of the Wirlomin Language and Stories Inc. Cultural Elders Reference Group.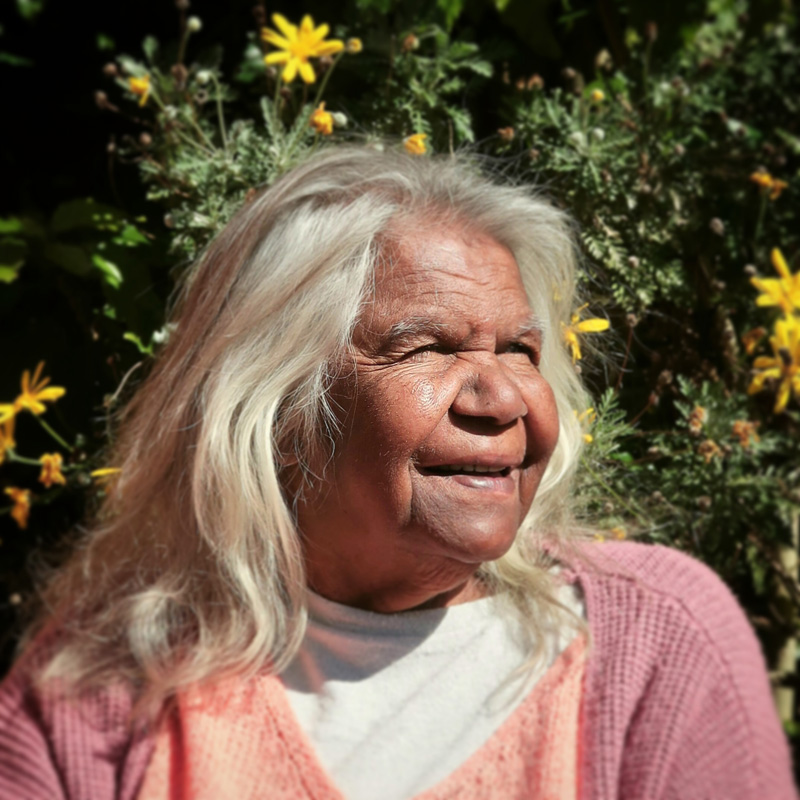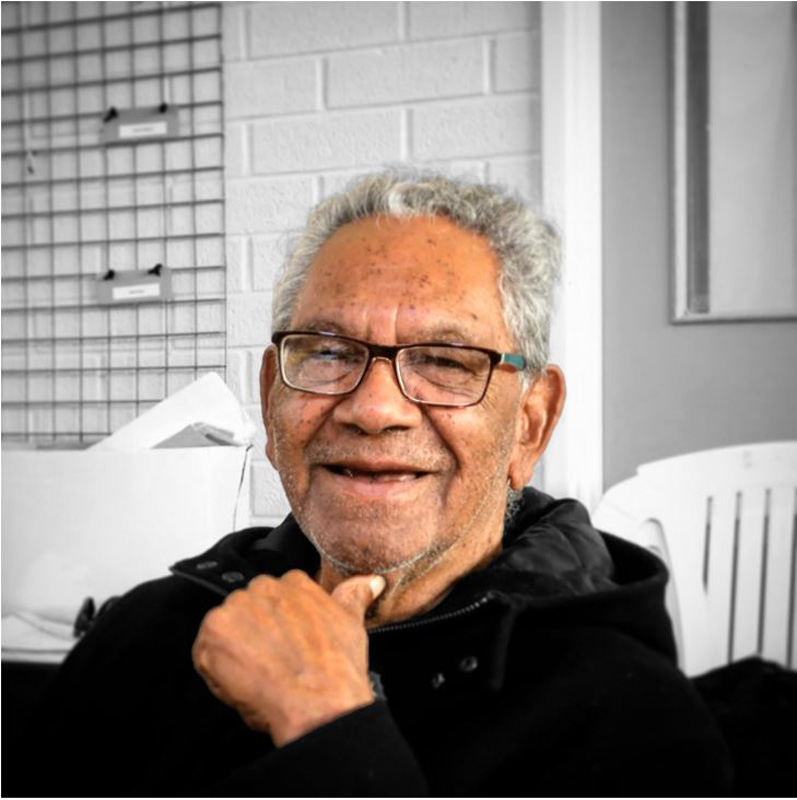 Albert Knapp
Albert Knapp is a much-loved local Elder with extensive links across WA. He has been an Aboriginal pastor for many years and has attended and facilitated many funerals. He works in a very sensitive and respectful manner and is always available for families when they have lost a loved one. In his role as a pastor, Albert does extensive hospital visitations in Perth, in counselling, and outreach to country areas. For the past four years, Albert has worked with the Health Department to improve local health issues by advocating for a change in the way government works with, and provides services for, the Aboriginal community. Albert was acknowledged as the 2013 NAIDOC Perth Award for Elder of the Year. He is a member of the Wirlomin Language and Stories Inc. Cultural Elders Reference Group.
Maureen Farmer
Maureen Farmer (nee Roberts) was born in Gnowangerup, and lived with her grandmother from a young age at Borden as well as at Gnowangerup Mission. She was one of the first to attend Gnowangerup School when it opened up to include Aboriginal students. She has strong ties to the people she met at Gnowangerup Mission as well as to her own family, who she has worked tirelessly to take care of. She has worked as a welfare worker in Perth, and studied at Curtin University and Thornley TAFE.  She fondly remembers a trip up north to Coral Bay as part of her studies. Maureen has a valued role in the Wirlomin group, interpreting and explaining stories and songs, and is a member of the Cultural Elders Reference Group.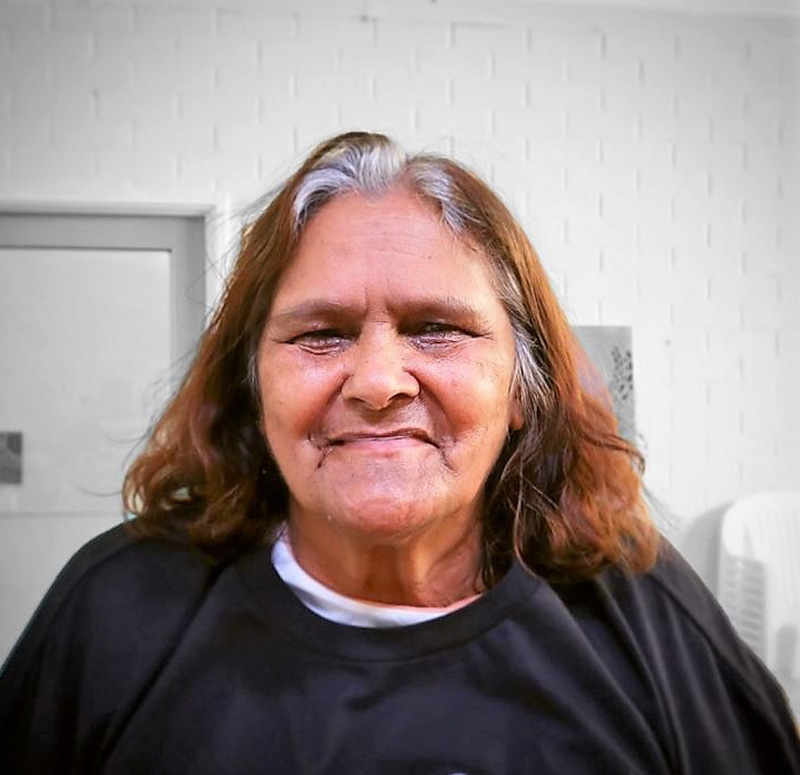 Henry Dabb
Henry Dabb was born in Subiaco. His father is a Wirlomin man from Esperance, and his mother is a Wanggai/Yamaji woman from Onslo. He grew up in Esperance and went to Agriculture school in Moora, before moving back to Esperance to work on the farms. He is a guitarist and an artist, and a valued member of the Wirlomin Language and Stories Inc. Cultural Elders Reference Group.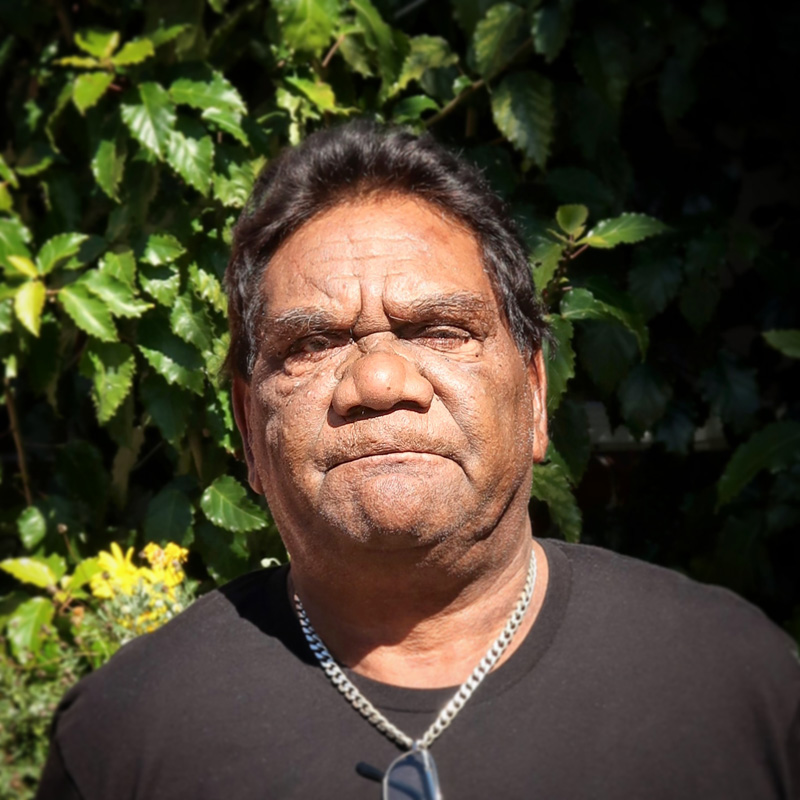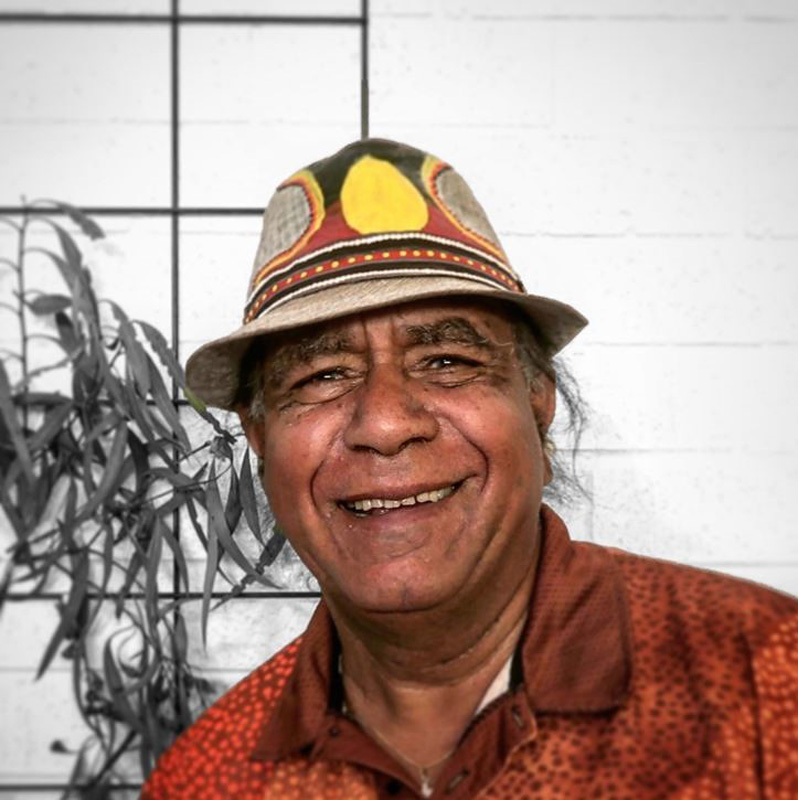 Darryl Williams
Darryl "Uti" Williams is a family man and a keen musician – singer, drummer, and guitarist. He was born in Tambellup and grew up in Gnowangerup and Albany, where he went to high school. He has travelled and worked across WA, including in Homeswest, in a community based correction facility, on the mines, and on farms. He remembers family members like Uncle Lomas (Gaye Roberts' dad) singing the old Noongar songs, and now he is passing these songs onto his own children, of whom he is very proud. He considers the Wirlomin group to be a family more than anything else, and is a member of the Cultural Elders Reference Group.
Kim Scott
Kim Scott is an award-winning Noongar author who has worked extensively in Indigenous education and the arts.  Kim began writing for publication shortly after he became a secondary teacher of English.  His first novel, True Country, was published in 1993 and he has had poetry and short stories published in a range of anthologies.  Kim's second novel, Benang, won the Western Australian Premiers Literary Award 1999, Australia's premier literary prize, the Miles Franklin Literary Award 2000 (Kim was the first Indigenous author to win this Award), and the RAKA Kate Challis Award, one of Australia's most valuable and prestigious national awards for Indigenous creative artists, in 2001.  His 2010 novel, That Deadman Dance, won the South-east Asia and Pacific Commonwealth Writers' Prize, the Miles Franklin Award, the Victorian Premier's Prize, the NSW Christina Stead Prize and Book of the Year, the South Australian Premier's Prize, the Australian Literary Society Gold Medal Winner among other accolades. In 2012 it was published in the Northern Hemisphere by Bloomsbury. Kim's latest novel, Taboo, won the NSW Premier's Award Book of the Year 2018, the NSW Premier's Indigenous Writer's Prize 2018, the University of Queensland Fiction Book Award 2018, and the Victorian Premier's Literary Award for Indigenous Writing 2019. His work has been translated and published in China, India, Holland and France.
Kim has had a varied and illustrious career in teaching/lecturing including as a secondary school teacher, co-ordinator of the Indigenous Enabling Course and Aboriginal Bridging Course, a Lecturer in the Associate Degree in Contemporary Aboriginal Art (Centre for Aboriginal Studies, Curtin University) and has tutored in Creative Writing.  He was awarded a Centenary Medal, and was 2012 Western Australian of the Year. Kim is currently employed as Professor of Writing in the School of Media, Culture and Creative Arts at Curtin University, and is a member of the Wirlomin Cultural Elders Reference Group.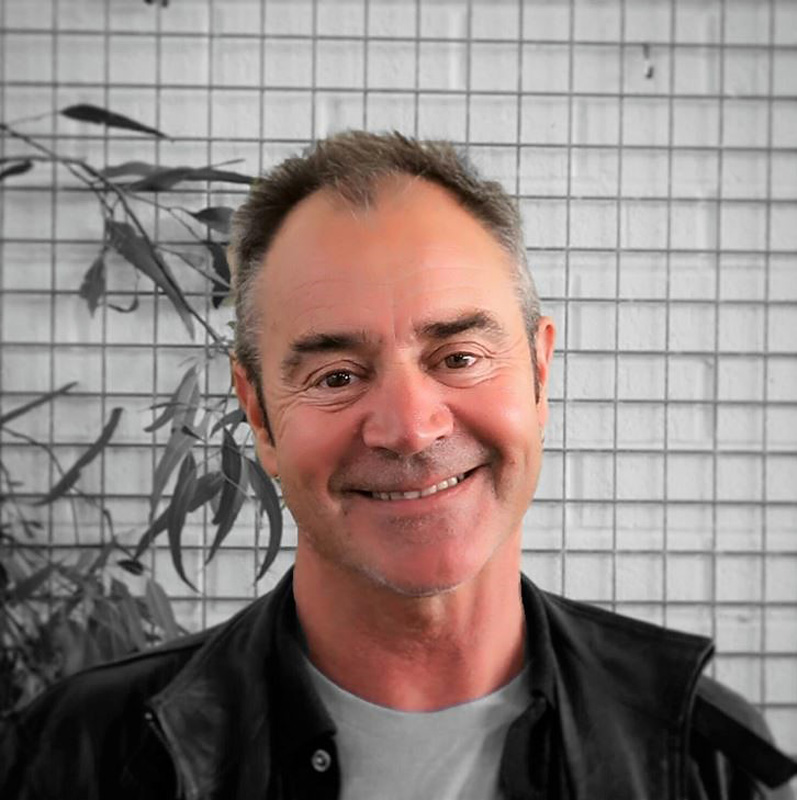 Recently deceased elders and family
Errol Williams was born in Albany. He attended primary school in Katanning and was formerly working as an Aboroginal Liaison Officer for Great Southern GP network. He was a valued member of the Wirlomin Language and Stories Inc. Cultural Elders Reference Group.
Hazel Brown (b. 1925, d. 2021)  was born at Kendenup in the Great Southern. Her mother was Nellie (Sybil) Limestone who married one of the WIrlomin people, Fred (Yiller) Roberts in 1921. Fred (Yiller) died in 1930 and his brother, Wilfred Roberts (Tjinjel) married Sybil and reared up all the children.  Hazel was the senior cultural  matriarch for WIrlomin. She was a warrior and an activist who cared for and defended many people, especially women and those who were vulnerable.  She also held our community together in the hard times, helped retain language and the spirit behind it, and helped build our future.  She was a very important figure in winning respect, rights and the Native Title struggle.  In 2005 her book Kayang and Me was published by Fremantle Arts Centre Press.
Brown (Sr) worked for decades in education, the public service, and as State Manager: External Liaison, with the National Native Title Tribunal from 1997 to 2004. Edward has played a crucial part in explaining native title to both Indigenous and non-Indigenous people in Western Australia. He has promoted and shared his skills and knowledge about Indigenous culture with his community and with the Wirlomin Steering Committee. He was awarded the 2003 WA NAIDOC Aboriginal Public Servant of the year award. In 2008, Edward acted as a consultant for the City of Gosnells in their Waarnkinying Koora (talking histories) project. Edward employed at Derbarl Yerrigan, an Aboriginal Community Controlled organisation delivering a range of health services across multiple sites in Perth.
Russell Nelly was a Noongar artist and cultural worker. As an adult he lived in Warburton for many years and in that time was chosen to represent Warbuton Elders to the media in discussions pertaining to the recognition of Customary Law (2006). He was also appointed a mentor with the WA ministry of justice. Russell also undertook an overseas trip where he demonstrated Indigenous art in textile crafts. He was an author of Dwoort Baal Kaat.
Lomas Roberts was an Elder of the Wirlomin Noongar clan, father, grandfather and uncle to many people and was highly respected for his Noongar cultural knowledge. His working life included stints as shearer, plant operator, farm labourer and as a boxer he won bouts at state and national levels and was a major drawcard for George Stewart's boxing troupe.
Gerald Williams (Sr) was one of the senior male Elders of a Noongar clan. He was a Native Title applicant, and a member of South West Aboriginal Land and Sea Council's Wagyl Kaip Working Party and the Ravensthorpe Nickle/SWALSC Joint Working Party.
Gerald Williams (Jr) was a member of South West Aboriginal Land and Sea Council's Wagyl Kaip Working Party and Ravensthorpe Nickle/SWALSC Joint Working Party. He was the next in line to take his father's place as an Elder of the Wirlomin Noongar clan. 
Geoffrey Woods was a highly respected painter who also painted under his ancestral name of 'Pirup' as Jeff Roberts Pirup and whose paintings were purely symbolic and representative of his country. He found inspiration from the land and the stories and culture of his Wirlomin people.